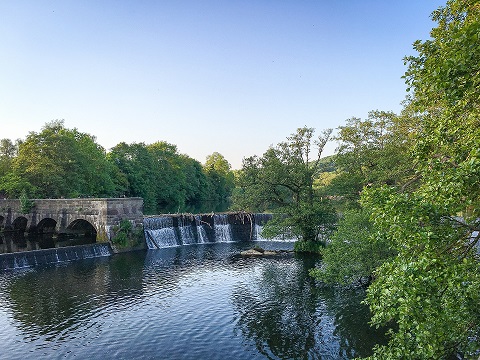 The answer to that question is a resounding "maybe." The possibility goes up a notch to a solid "likely" if we stretch Derbyshire to include what we call Starbucky Territory, the watery world that was home to a century of Starbuck families from the mid-1500s to mid-1600s and beyond.
Starbucky Territory is at the confluence of Derbyshire, Leicestershire, and Nottinghamshire. Not content to confine themselves to one continent, let alone one county, the Starbucks ranged across parish and county borders throughout the area connected by the Trent, Derwent, and Erewash Rivers. (For a more details, see Starbucky Territory.)
We can't be sure of Edward's Derbyshire origin because no definitive record of his birthplace has been found in American records. Such a source may exist in the depths of a family or local archive, but for now it's certain neither Edward nor his children and grandchildren left a written statement of his English birthplace or parents. None of the multitude of Starbuck family histories and local/regional records names a source for his pre-Dover residence. Yet almost every mention of Edward's origin authoritatively states he was from Derbyshire.
In my attempt to find that elusive original source, I explored many family histories, local histories, and immigrant lists. Those which specified Derbyshire for Edward's birth include:
Family Histories
Local and General Histories
New England Immigration Sources
Though none of these sources specified an original record, one listed specific towns or villages and another was the earliest published book naming Edward's origin as Derbyshire. Both will be explored further in Part 2.