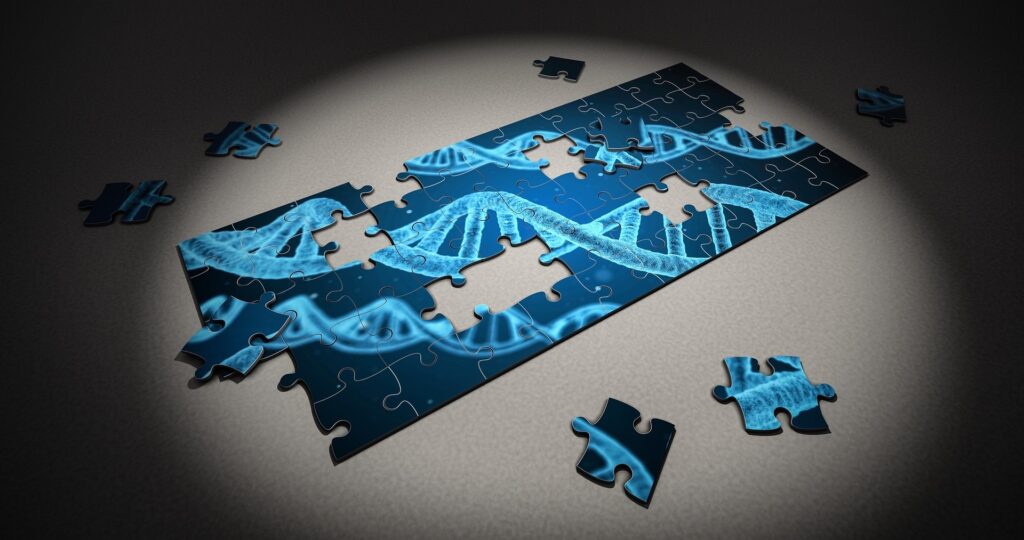 Many Starbuck family historians and New England researchers believed Edward Starbuck came from Derbyshire, but no original record has been found to prove that. There is an excellent possibility for his baptism in the parish records of Derby in February 1603/4, but with church records in other Starbucky Territory locations such as Sawley starting long after Edward's birth year it's impossible to be sure the Derby baptism belongs to him.[1] However, corroborating evidence from DNA testing shows that Edward was from Derbyshire, or nearby, which strengthens the possibility the Derby baptism belongs to him.  
Types of DNA Tests
atDNA: The DNA kits available from Ancestry, 23 & Me and other companies test autosomal-DNA, often abbreviated atDNA. This type of DNA helps us find close-ish relatives, up to approximately fifth or sixth cousins. Genealogical relationships beyond that are difficult to prove with autosomal DNA testing alone.[2] These tests might be able to identify a common ancestor who was born about 200 years ago but that doesn't get us back into the 1600s.
Y-DNA: What does get us back far enough is Y-DNA testing. This is for paternal (surname) lines only because it tests the Y chromosome. All males inherit it, often unchanged, from their fathers.[3] For additional details on Y-DNA see A Little More on DNA.
Testing Starbuck Men
We used Y-DNA tests from four Starbuck men for our analysis.[4] Testers A and B are descendants of Edward Starbuck. They were born in the United States. Testers C and D were born in England. The following table lists each tester, their genetic distance from Tester A and approximately how many generations might be between them and their common ancestor.[5] The total genetic distance for tester D is broken down between faster changing markers (f) and slower changing markers (s). The faster changing ones are expected to mutate more rapidly and may change within a generation or two. Slower markers might pass unchanged for centuries. Where and when each tester's last known paper trail Starbuck ancestor lived is also included.[6]
Continue reading

"Was Edward Starbuck from Derbyshire? Part 3"